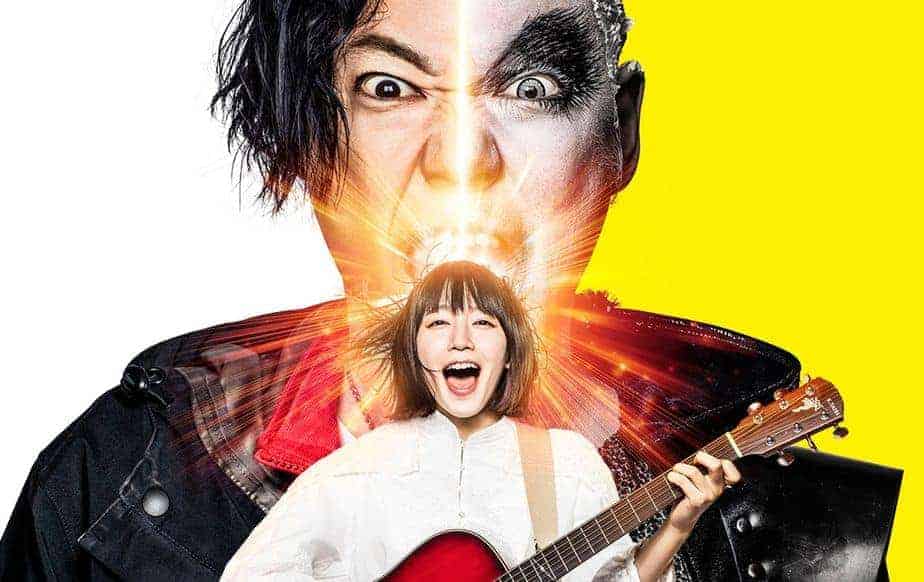 This year, I covered Fantasia for Pajiba, Riot Material, and SYFY Fangrrls. (Plus a rerun review from Nerdist.)
Anna And The Apocalypse: "Imagine if Glee and Shaun of the Dead gave birth to a bouncing baby in the thick of Christmas time. "
Blue My Mind: "From top to tails, it's a haunting and poignant film, alive with beauty, pain, and heart."
Cold Skin: I wouldn't recommend this movie for the plot. But if you're a fan of (Ray) Stevenson, it's still worth a watch.
Lifechanger: a lean, mean, and intense dose of shapeshifter horror with a chilling message perfectly suited to the complex conversations of the Me Too era.
LOUDER! Can't Hear What You're Singin,' Wimp!:
Imagine Marilyn Manson going on a madcap adventure with Carly Rae Jepson and the Three Stooges.
The Man Who Killed Hitler And Then The Bigfoot: All of this sentimentality combined with its meditation on aging and regret, makes The Man Who Killed Hitler And Then The Bigfoot feel like a cross between Inglorious Basterds and Cocoon.
Our House: Instead of a fresh and frightening story, Our House becomes a cluttered collection of horror iconography.

Searching: This is a great fit for a rainy Saturday, where you just want to crash out, eat popcorn, and feel a bit smug about figuring out a painfully mediocre movie with a juicy ending.

Summer of 84: Clunkiness aside, Summer of 84 is a satisfyingly suspenseful adventure, with compelling characters, and a chilling murder mystery at its center.

Tigers Are Not Afraid: López offers a shocking frankness in depicting the poverty of her characters, but elegantly laces in an unapologetic sentimentality that keeps humanity alight even in the movie's darkest moments.
Under The Silver Lake: Under The Silver Lake is a love letter to Hollywood. Not one written on sweetly scented paper but rather scrawled on the shit-smeared bathroom wall in a streaky Sharpie.
Unfriended: Dark Web: "Grim, disturbing, and it may be more "real," but it's by no means my idea of fun."
Interviews